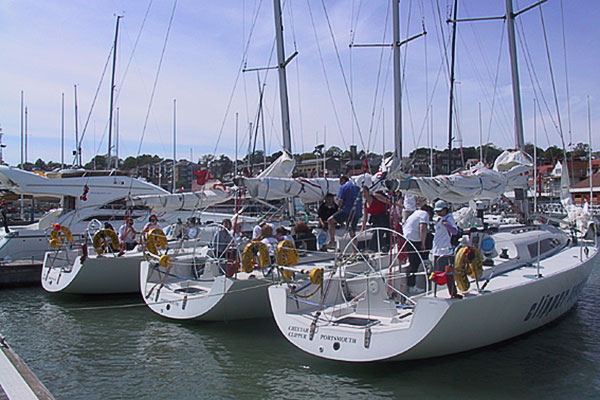 With corporate sailing the activity often extends beyond a day on the water, so dependable partners help us provide total solutions.
For all corporate race teams we offer a turn-key, complete event solution. We agree the requirement with you, set a budget and then we procure and manage every aspect of your event, while you benefit from a single point of contact in our offices.
As a typical example, for a three day corporate regatta based in Cowes we source available rental property – if it's new to us we will visit it to ensure appropriate standards are in place. We will manage housekeeping, in-house catering, on board provisioning and cleaning, 'welcome back' drinks on the pontoon, restaurant reservations, transfers, boat graphics, team kit (jackets, T-shirts, caps, etc), hosting, advice on best pubs and shopping, and general hand-holding whenever it's needed.
Alternatively, your team can always stay on board at no additional cost!