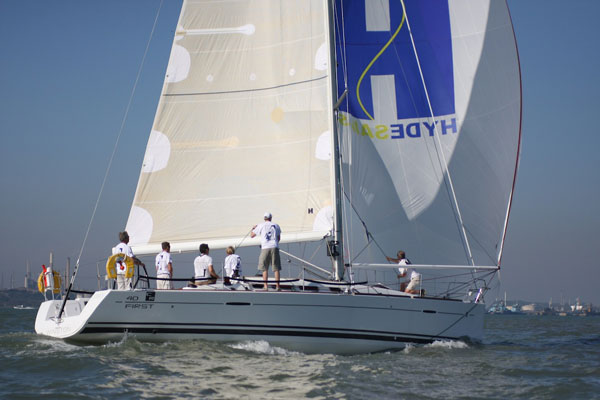 All of our management training and team effectiveness programmes are bespoke. They range from bonding/challenge/fun days to providing an engaging and challenging context integrated with management training and personal development programmes.
What we provide from our own resources
Our out-of-office programmes are simply about engaging in a collective experience and performance. For example, a small team of eight may collaborate to devise methods to succeed in navigational challenges set by our team, or a larger number may learn to take charge of matched yachts [under close supervision] to compete against each other. The fastest learners and most adaptable team players give themselves the advantage. This is a natural outcome of a well managed day, delivered by carefully trained Winston crew, who will support your own trainers when on board.
When we call in training professionals
As your desired outcomes become more technical and specialised, we collaborate with training partners, or with your training team, to plan and deliver your programme.
Example two-day training programmes for 12-16 sales people.
On day one, two sales teams of eight will learn to navigate two matched yachts and by the afternoon will sail a simple race course that we set, under close supervision from our team and a trainer/facilitator. Both teams will be observed and filmed. One team will win the race.
On day two, a shore-based workshop will analyse behaviour, teamwork, how communication channels developed and what, ultimately, made the winning team successful. It will also look at how the teamwork that was necessary to sail the boat effectively relates to teamwork in the work environment.
If there are specific challenges that need to be addressed, they can be built in to the technical brief.
If you would like to understand more about the way we can work with your training team, or supply a full training programme, please get in touch.