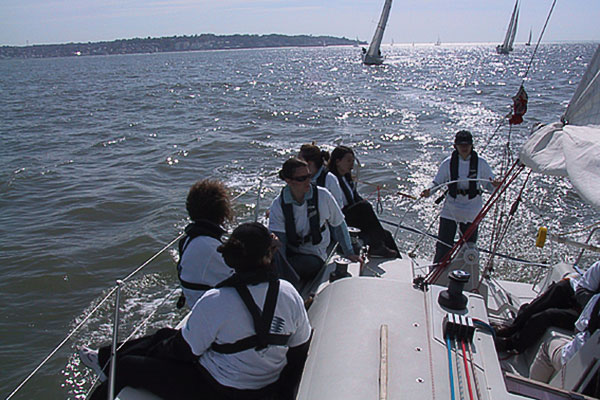 Every charter enquiry is treated with the same level of attention. We want you to understand that we have the right charter package to meet your needs.
Every enquiry receives a personal response by email or phone according to your preference. We talk through your specification and work out with you the scope of services that will make your racing experience perfect. If we feel we're not the right supplier, we'll be frank about it and won't waste your time.
You'll then receive a proposal, list of services, costs and terms. Once we are agreed, just count the days until you are on the water.
Competing well and achieving results are made more certain through careful preparation. For racing series and regattas, we recommend your team spends time practicing, whether you are experienced racers or novices. We offer a discounted charter rate for race practice days and our crew will work tirelessly with your team to build collective skills in sail handling, navigation, manoeuvring and tactics, building general awareness and communication skills that all contribute to making the boat go quicker around the race circuit.
On race days you'll find our professional crew supportive and safety-conscious. They want to win as much as you do, but they also want you to return home safe and well.
In Winston's short life to date, we have many customers wanting to repeat their race charter experience. We judge our success as much on our client feedback as by our race results.